About
iSANZ
Our Purpose is to recognise, reward, and celebrate the exceptional contributions of cybersecurity professionals nationwide, fostering innovation, and inspiring future guardians of the digital realm.
Through these awards, iSANZ aims to inspire, promote, and reflect on the New Zealand InfoSec industry and its remarkable individuals.
Our Goal
To inspire, promote, and reflect on the New Zealand InfoSec industry and its people, their accomplishments, and efforts toward making our world more secure.
Our Mission
To formally recognise the achievements of outstanding New Zealand InfoSec professionals, companies and initiatives / events.
The iSANZ Emblem 
The kārearea – a native falcon unique to New Zealand – is the symbol of the iSANZ Awards. Recognised as one of the bravest, most ferocious of animal species when protecting its nest against intruders, no matter their size.
Our emblem is the karearea or New Zealand falcon – a symbol for courage, victory and rising above a situation. The Falcon's adaptations include short, deep rounded wings, a long tail to maximise manoeuvrability and long legs and feet that enable it to catch small birds during surprise attacks. Its soft plumage is adapted to the forest environment, making the feathers more flexible and resistant to breaking in the rough and tumble that it often encounters when pursuing prey into thick cover.
A true New Zealand warrior you might say. Early scientists used to call it Falco Ferox or ferocious falcon. These attributes make our 'Karearea' New Zealand falcon truly special – a unique species that has adapted to fulfil the roles that several species usually fill overseas.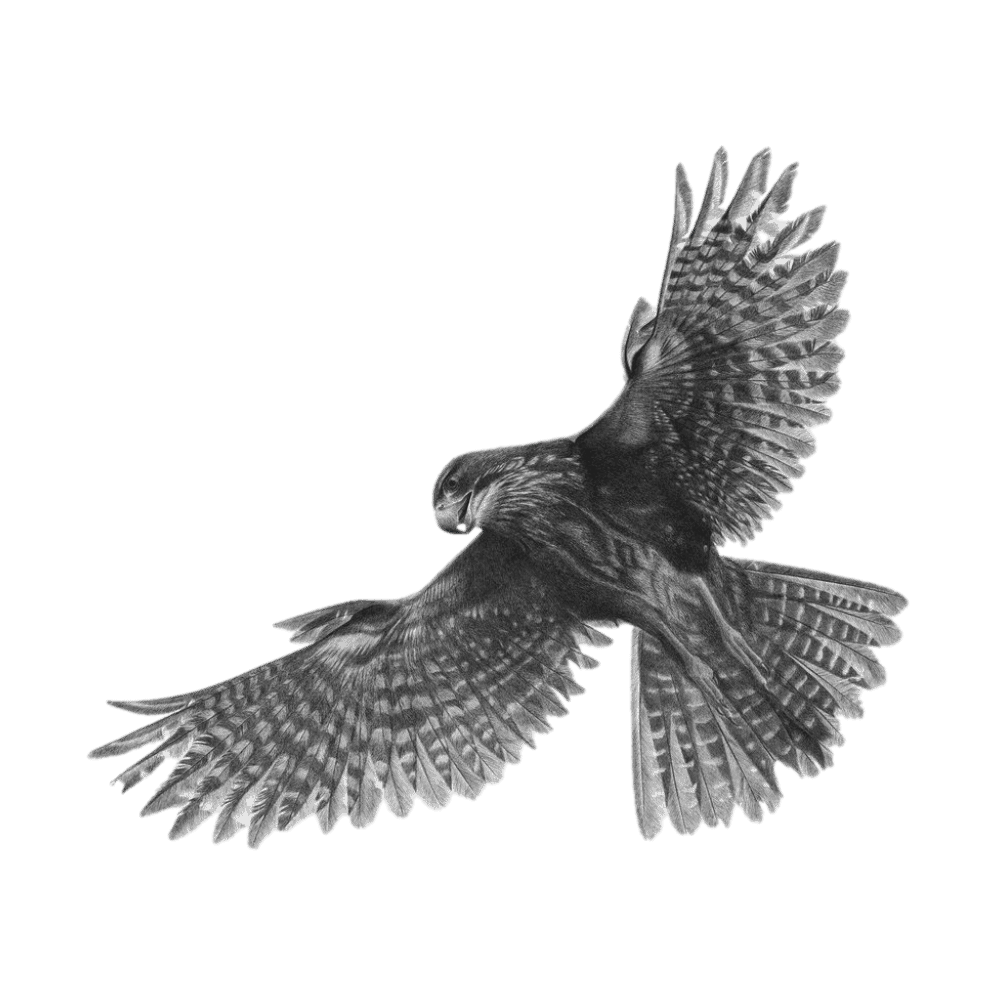 Hannah's Story
Hannah Shand loves New Zealand's native birds, and has a fascination with our beautiful and unique flora and fauna. Her other passion is drawing, and she creates realistic and timeless artworks using black fine-tip pens. Combining her passions with her love for the outdoors and photography, Hannah explores bird sanctuaries and remote predator-free islands, and draws inspiration from her wildlife encounters. It's these precious moments that she portrays in her artwork, capturing each bird's individual character. She also shares her adventures, art journey, and bird photography through her social media channels, and enjoys connecting with other people who are passionate about birds and conservation.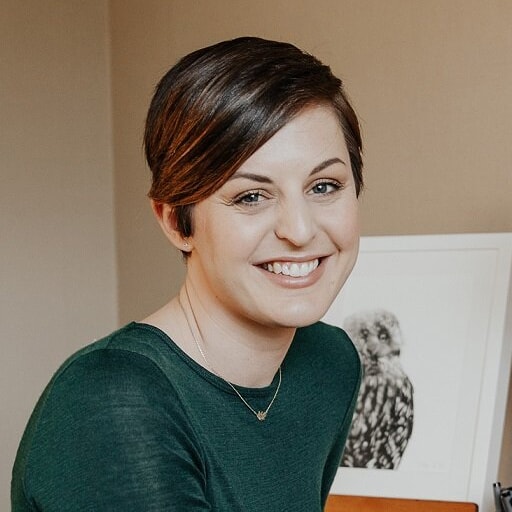 She actively works with conservation groups and bird sanctuaries to fundraise and spread awareness of their crucial work. The artwork shown was based on a photograph by Janice McKenna from Wingspan Birds of Prey Trust, which is one of the organisations which Hannah supports. 
As part of our committment to the threatened kārearea, at every iSANZ event, we have a wishing well style donation bucket to raise funds for the New Zealand Nature Fund. If you so wish, you can also make a contribution to this work at any time.